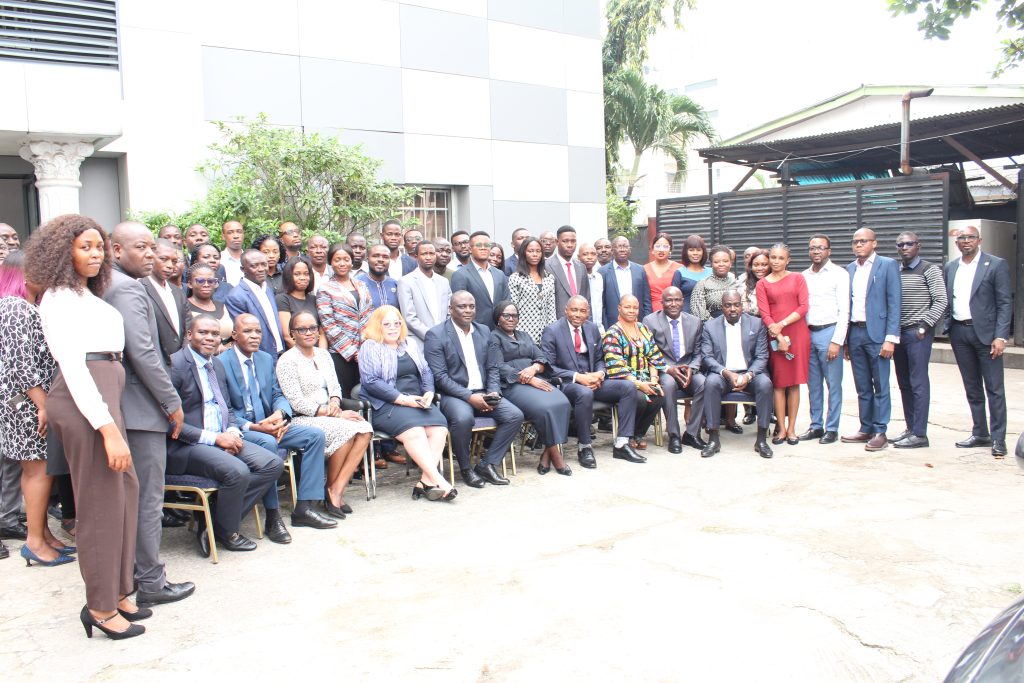 ACAEBIN TRAINS INTERNAL AUDITORS ON REPORT WRITING AND EFFECTIVE COMMUNICATION SKILLS
The Association of Chief Audit Executives of Banks in Nigeria (ACAEBIN) in fulfillment of its objective and constitutional mandate have just concluded a two-day training for Internal Audit staff on Report Writing and Effective Communication Skills.
The training which held on October 18th and 19th 2023 in Lagos was in conjunction with Platinum Edge Consulting, a renowned training and consultancy firm. The event hosted over 60 Internal Auditors, drawn across 42 member-banks including Development Financial Institutions in the country was aimed at equipping the participants to gain perspectives on the different criteria for assessing internal audit performance, contributions of the internal audit reports, and communication style. It also enabled the participants to leverage Internal Audit Management Software in reporting processes, generate internal draft audit reports for auditee comments, produce final reports targeted at management, Board Audit Committee and Board meetings, track and manage audit incidents.
In his speech to declare the event opened, the Chairman of the Association, Prince Akamadu, stated that the Association is committed to improving the quality of internal audit reports that will surpass the expectations of stakeholders. He said, "One of the Association's core objectives is to develop the capacity of the Internal Audit Function to meet global standards and help Auditors to deliver more effectively and efficiently. Over the years, ACAEBIN has been passionate about developing the skill set of Chief Audit Executives (CAEs) and the Internal Auditors. This is one of the many ways the Association is adding value to the industry." Mr Akamadu therefore enjoined the trainees to make the best use of the opportunity provided by the exercise.
Earlier in his welcome address, the 2nd Vice Chairman of ACAEBIN and the Sub-Committee Chairman on Emerging Issues, Mogbitse Atsagbede whose team was responsible for organizing the training, noted that capacity development is at the core of the Association's mandate and that such trainings are usually bankrolled by the Association at no cost to the individual member banks. "We are committed to promoting competence and professionalism in the industry. Our trainings and capacity developments programmes are usually free and we do not compromise on quality. We have committed to organizing at least two trainings for Internal Auditors and one for the CAEs (its members) every year", Mogbitse said. Recall that the Association recently held a one-week training for her members on the Imperatives of CAEs in the Digital Age in Kigali, Rwanda in partnership with Ernst and Young, Nigeria.
The Association of Chief Audit Executives of Banks in Nigeria (ACAEBIN) is a not-for-profit sub-committee of the Bankers' Committee, committed to sustaining high ethical values, promoting competence and professional behaviour of members. It also fosters interbank cooperation and collaborates with the Law Enforcement Agencies in the fight against banking fraud.